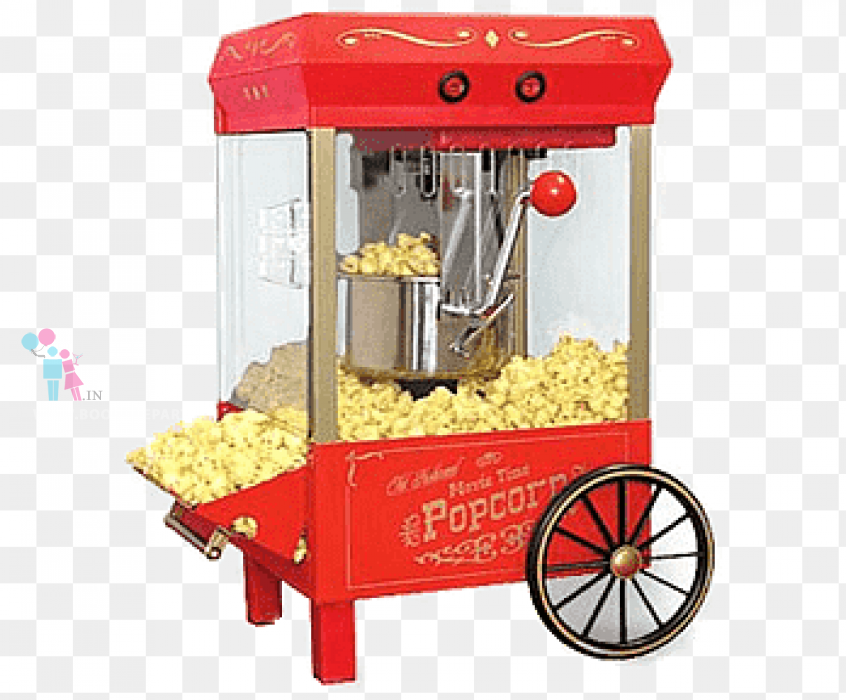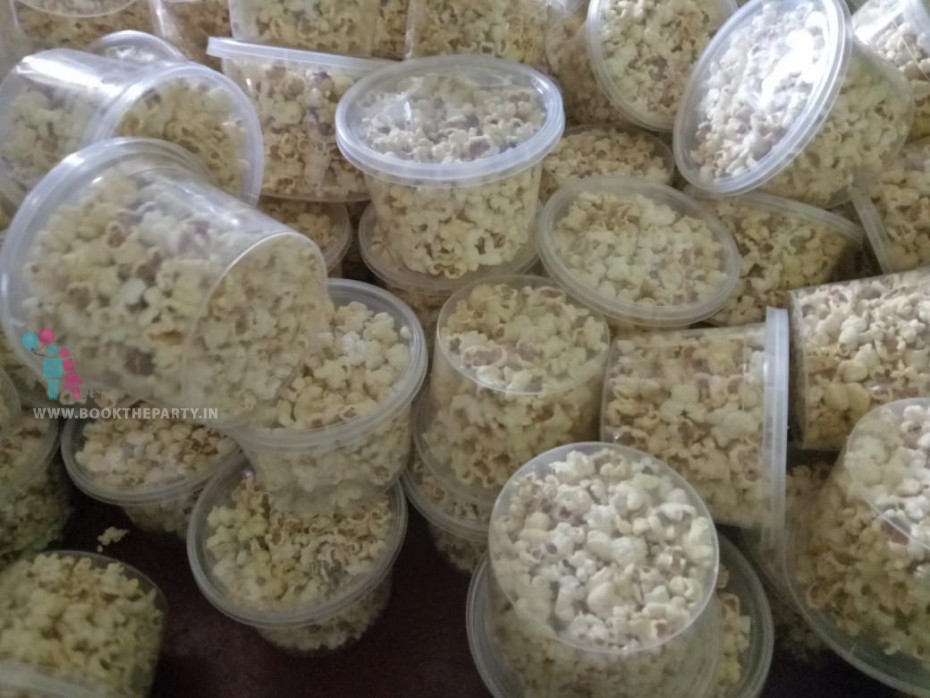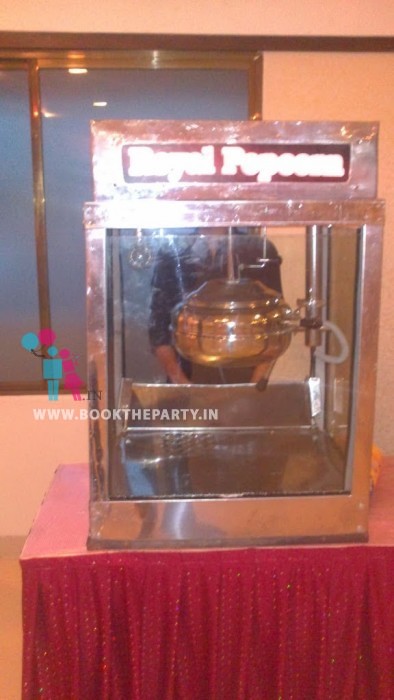 Popcorn 100 PACKS
Setup Time: 1 Hrs
Rent duration: 4 Hrs
Minimum Qty: 100
Description
What's a party without popcorn? Make everyone happy by serving unlimited popcorn.
MRP : ₹ 3000 ( ₹ 400 OFF)
₹ 2600 BTP Price
(price may vary based on party location )
Total Quantity : 100
Add Extra Qty( ₹ 25 per qty)
Inclusions
Enjoy unlimited popcorn cones served for a maximum of 4 hours.
Get your serves in cute, cone shaped paper bags.
Description
We all love happiness, when it is served in cones and that too in unlimited quantity.
We are here talking about everyones favorite Popcorn.
People who make faces on every other dish also cannot resist without having atleast one cone.
You must ensure to get hot and crunchy popcorn to every table of the party.
You can't imagine to make it on your own or get market made popcorn, they will surely turn soggy and tasteless.
Please do not worry and leave this part to BTP.
Now you can get your hot servings only at BTP, they are available with best popcorn with unlimited serves.
If your party is round the corner, do not forget to book your popcorn machine only at BTP.
Points
If you need popcorn for more than 100 people then charges would be Rs. 25/person.
Terms
Sufficient space and tables are needed for the popcorn machine setup.
Power supply and backup are essential and need to be taken care by you.
A maximum of 20 meters of cable should be provided for power point.
Loading...Please wait..!!!