About US
Welcome To
BOOKTHEPARTY®
While functions and parties are fun events, planning them requires serious attention to details and excellence in management skills. At BOOKTHEPARTY®, we bring professional execution rhythm to the entertainment quotient of events that can either be a celebration of the memory or the things to come in future.
Based in Hyderabad, we help organize various types of parties in cities such as Vizag, Rajahmundry, Vijayawada, Guntoor, and Hyderabad. We are always at your service for events such as weddings, corporate events, bachelor parties, birthday, house warming and surprise parties.
Since the inception of BOOKTHEPARTY®, we have evolved as a service provider to mature into a brand that comes with trust and reliability. We assess all your requirements and get your party organized with the help of a suitable service provider that is a part of our umbrella. We provide you access to professionals that see through your requirements and make sure everything is in place before the party starts.
We ensure everything right from the décor to activities and takeaways have been planned with your feasibility in mind. Any collateral during the organizing of the event with regards to the service is taken care of by the company. Till date, we have successfully catered to the needs of our clients and aim to do so in the future as well. Our screening process for selection of the service providers is very precise and based on details. We ensure that any party organized by the companies teamed up with us serve our clients to the best which is why we make sure that only the best companies are a part of our organizing committee. Apart from the regular parties, we also help organize corporate events, bachelor parties, Diwali decors, Christmas décor, showrooms décor, and so on.
While you enjoy the party, our service providers constantly work in proper synchronization to ensure that each function is the best reflection of teamwork and creativity. As a company that understands the meaning of professionalism in the word "Party", we are your one-stop-shop for all kinds of event-based solutions. We specialize in providing you access to teams that cater to tailor-made solutions with a diverse range of requirements. We ensure that your parties are the perfect reflection of excellence and quality of the highest standards. We set the benchmark for event management that is fun and comes with constant innovation and unique ideas.
26
k+
Happy Guests
1000
+
Events Completed
8
+
Year Experience
500
k+
Vendors
Planning
Planning is the very first step of organizing any event and BOOKTHEPARTY® implements this stage efficiently and effectively.



Production
BOOKTHEPARTY® brings the planning phase to execution by shaping the world-class structures proficiently. The company always makes sure that the client's event should be valued vastly.
Management
Management plays a prominent role in the success of any event and BOOKTHEPARTY® absolutely believes this proclamation. In order to ensure the smooth running of an event, we stringently take care of the arrangements.



Post Event
Once the event is over, BOOKTHEPARTY® will provide you with a complete description and resolution which will compare and explain budget to actual expense. The experts at BOOKTHEPARTY® are highly trained and experienced in the field of organizing events. We understand the importance of every event and how each needs to be treated differently and innovatively.
what we are
BOOKTHEPARTY® is one of the best event management company located in HYDERABAD. WE HELP ORGANIZE VARIOUS TYPES OF PARTIES IN CITIES SUCH AS VIZAG, RAJAHMUNDRY, VIJAYAWADA, GUNTOOR, AND HYDERABAD. We create, design, build and manage large-scale experiential outdoor and indoor events.
With an expert team, BOOKTHEPARTY® is capable of conceptualizing, designing and implementing events of all kinds and stature. We provide cost effective Professional Event Management Services to clients with utmost quality.
Download Our Brochure
Krishna Molugu
Founder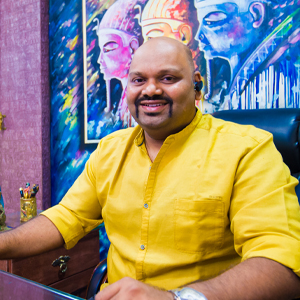 Santosh Molugu
Managing Director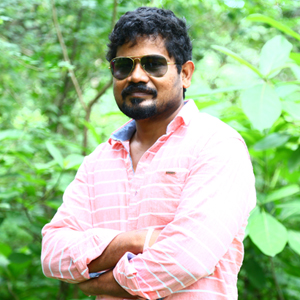 Kiran K
Executive Director
Loading...Please wait..!!!