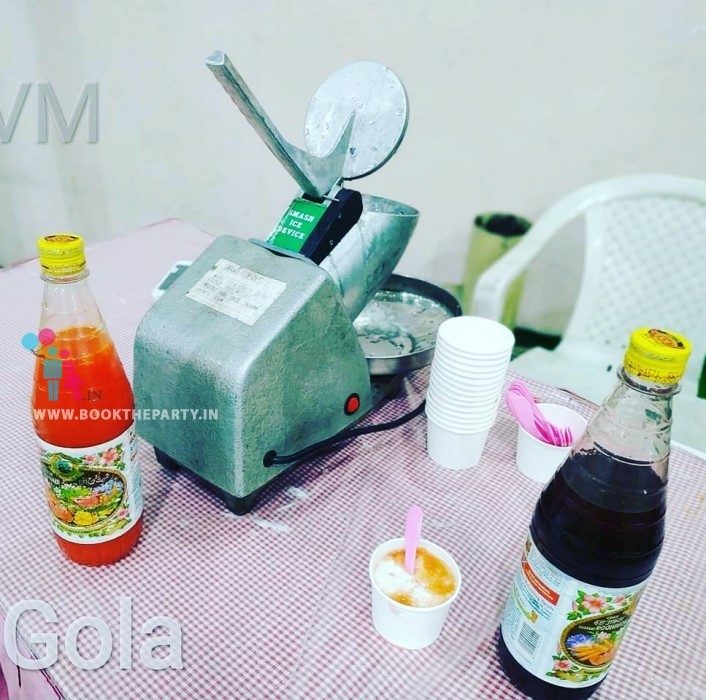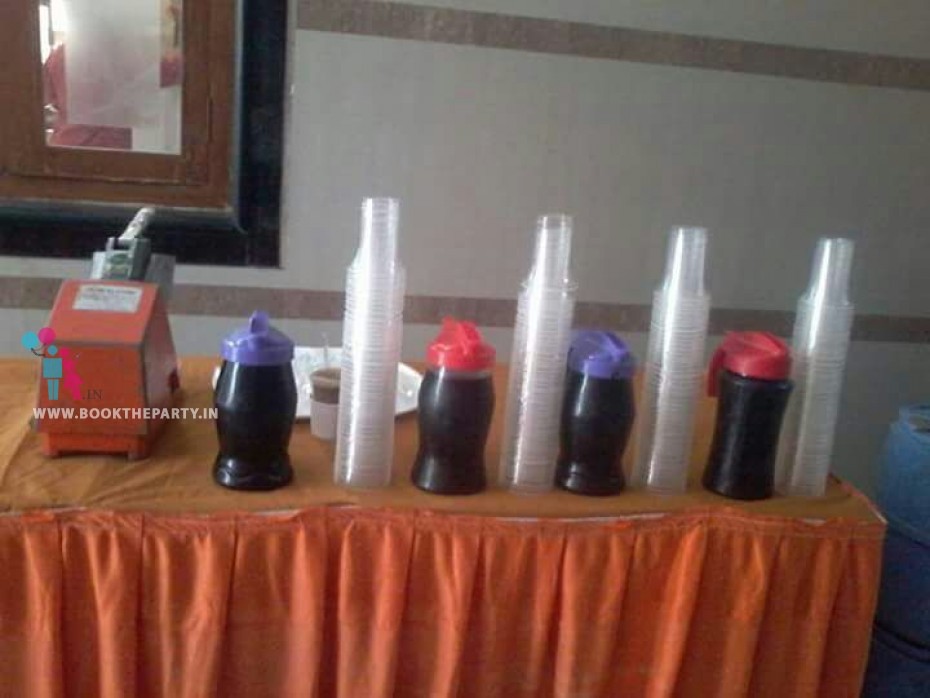 Ice Gola 100 No's
Setup Time: 1 Hrs
Rent duration: 6 Hrs
Minimum Qty: 100
Description
Summer party without Ice Gola - a big No. Do not spoil your party by missing on everyone's favorite Ice Lolly.
MRP : ₹ 4500 ( ₹ 600 OFF)
₹ 3900 BTP Price
(price may vary based on party location )
Total Quantity : 100
Add Extra Qty( ₹ 39 per qty)
Inclusions
Instantly made ice gola will be served in multiple flavours.
Single flavoured Ice Gola Will served on demand. Ice Gola Servings will be done for maximum 3 hours.
Description
Are you also worried about the expenditure that throwing a party in summer might cost you.
Why worry when BTP is there to sort all your troubles.
Hearing party celebration in summer only reminds you the sweat you'll get.
An Ice Gola can be a change.
Do not forget to book your colourful Ice Gola stall with BTP that makes everybody drool-out.
Be it a party in summer or any other season, BTP bring all the attractions together with different delicacies and smoothers.
Ice Gola is prepared with distilled watered.
Ice crushes drowned in the best flavours in various colours taking care of hygiene and nutrition.
Where to get these hired? BTP is the only answer.
Points
If you want any of these more than 100 instants then the price will be extra Rs.39 per piece.
Terms
Sufficient space and tables are required for the setup of the Ice gola.
Power supply and backup are essential and need to be taken care of by you.
A maximum of 20 meters of cable should be provided for power point.
Loading...Please wait..!!!