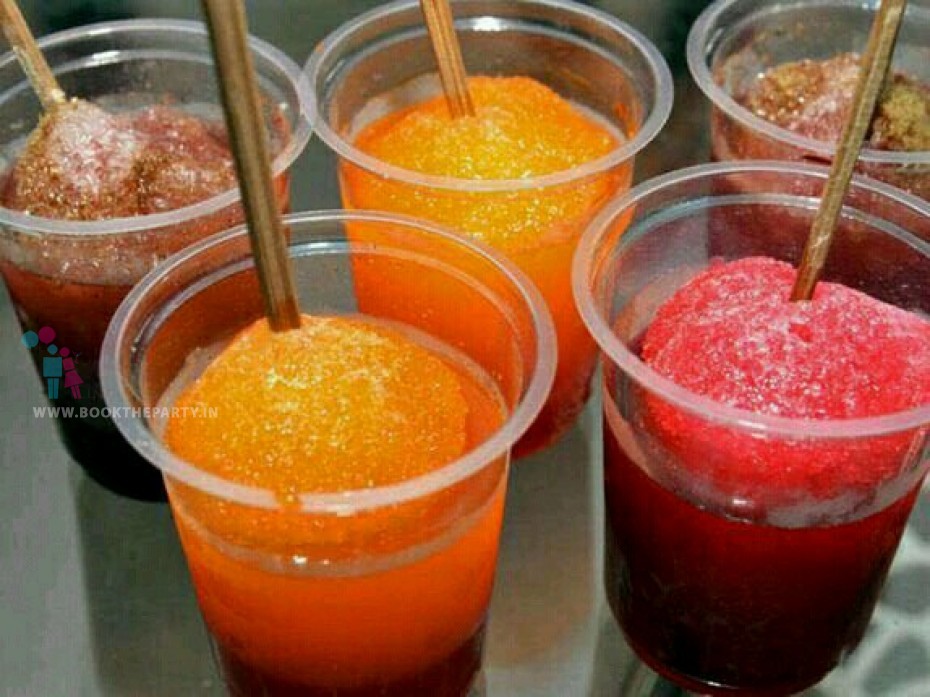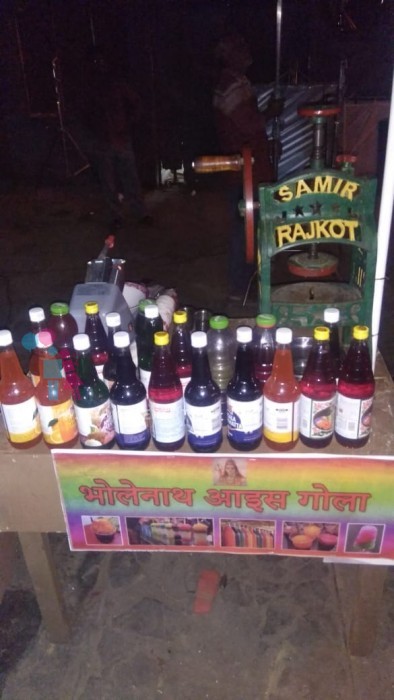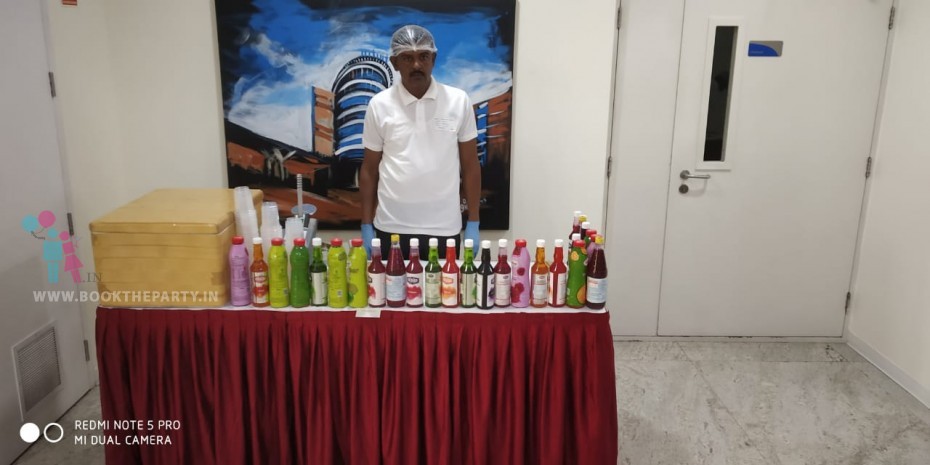 Ice Gola Special 100 NO'S
Setup Time: 1 Hrs
Rent duration: 4 Hrs
Minimum Qty: 100
Description
Get a pop of colours in your party with everyone's favorite summer lolly. One can't settle down eating only one.
MRP : ₹ 4500 ( ₹ 600 OFF)
₹ 3900 BTP Price
(price may vary based on party location )
Total Quantity : 100
Add Extra Qty( ₹ 39 per qty)
Inclusions
Instantly made Ice gola is served in multiple flavours.
Single flavoured Ice Gola is served on demand.
Ice Gola Servings is done for maximum 4 hours.
Description
If your birthday falls in summer then your birthday falls in the best season of the year.
You enjoy such delicacies which are enjoyed in all weathers and by all age groups.
The crushed ice lolly with your favorite flavours topped up is mostly loved and also must have for party.
BTP, the experts knows what you want.
Their 'happening' parties include the Ice Gola Special stalls to burst the balloon of flavours in your mouth.
A kick of ice with slurping of thunders is what you need in a summer party.
You can't resist without having a chuski.
Enjoy your favorite roadside but hygienic Ice gola special with us.
BTP make sure to maintain all hygiene with unlimited serves.
Points
If you want any of these more than 100 instants then the price will be extra Rs.39 per piece.
Terms
Sufficient space and tables are required for the setup of the Ice gola.
Power supply and backup are essential and need to be taken care by you.
A maximum of 20 meters of cable should be provided for power point.
Loading...Please wait..!!!