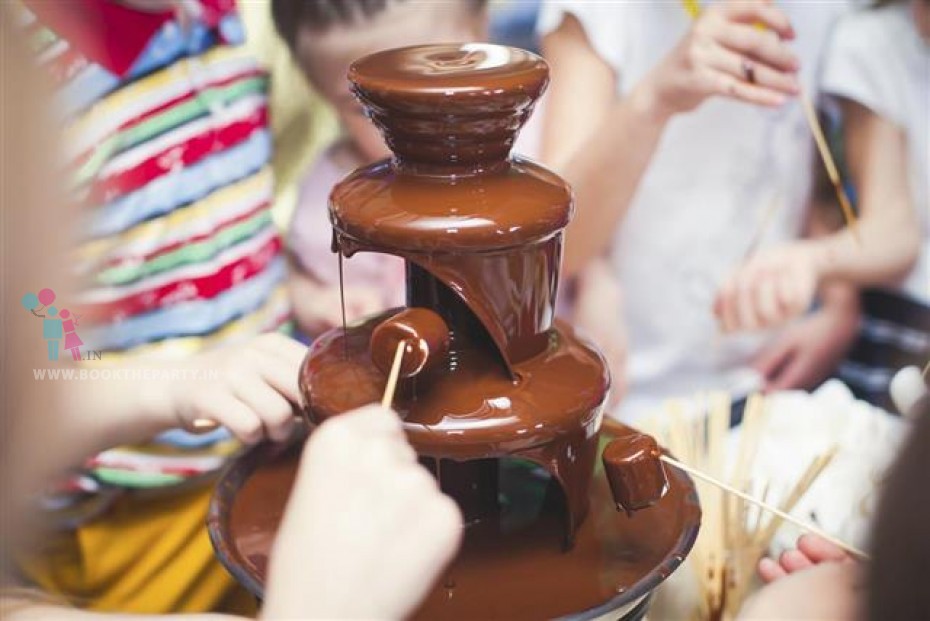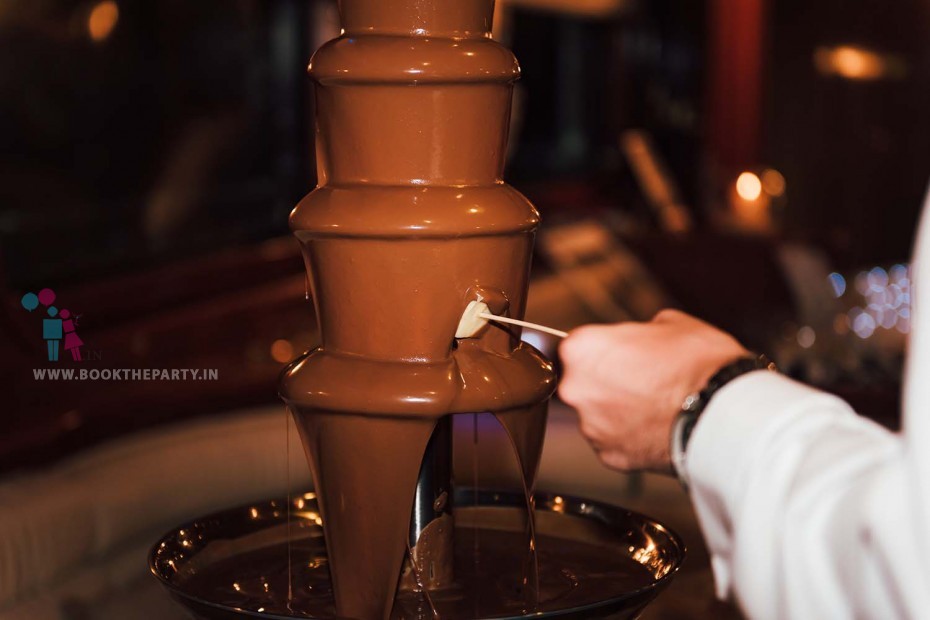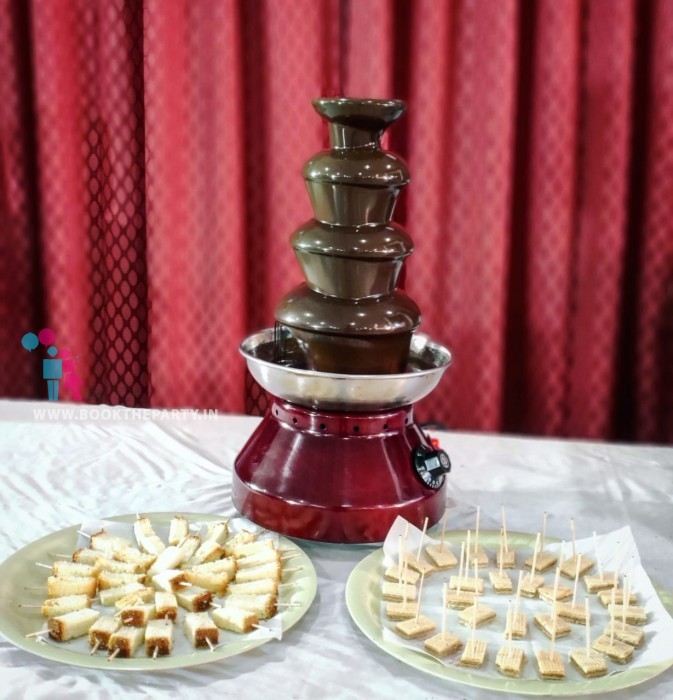 Chocolate Fountain Limited 100 NO'S
Setup Time: 1 Hrs
Rent duration: 3 Hrs
Minimum Qty: 100
Description
Get the cylindrical curtains of chocolate in many layers and change the ordinary looking party into a class.
MRP : ₹ 3000 ( ₹ 400 OFF)
₹ 2600 BTP Price
(price may vary based on party location )
Total Quantity : 100
Add Extra Qty( ₹ 26 per qty)
Inclusions
The party package includes unlimited packs of Chocolate fountain that can be used upto six long hours.
Up to 3 hours, 100 chocolate dipped items are served with the add-on benefits of Apple, Jelly, Sponge, Cake and Wafers.
Description
Are you dreaming to get a party organised for your little one? Did you also want bring all those attractions to your kid's party but is worried about a large bill.
Not to worry at all when the best in town planners are here to solve all your worries.
BTP offers you the best party planning with all the luxurious equipment.
If you feel that getting a fountain will dig a hole in your pocket then please don't bother yourself much as now you can also hire a Chocolate Fountain with a limited package.
Let all your party pals enjoy pastries, cookies, fruits and breads in warm flowing chocolate.
So, what are you waiting for? Book your's right now..!
Points
If you want any of these more than 100 instants then the price will be extra Rs.26 per piece.
Terms
Sufficient space and tables are required for the setup of the chocolate fountain machine.
Power supply and backup are essential and need to be taken care by you.
A maximum of 20 meters of cable should be provided for power point.
Loading...Please wait..!!!