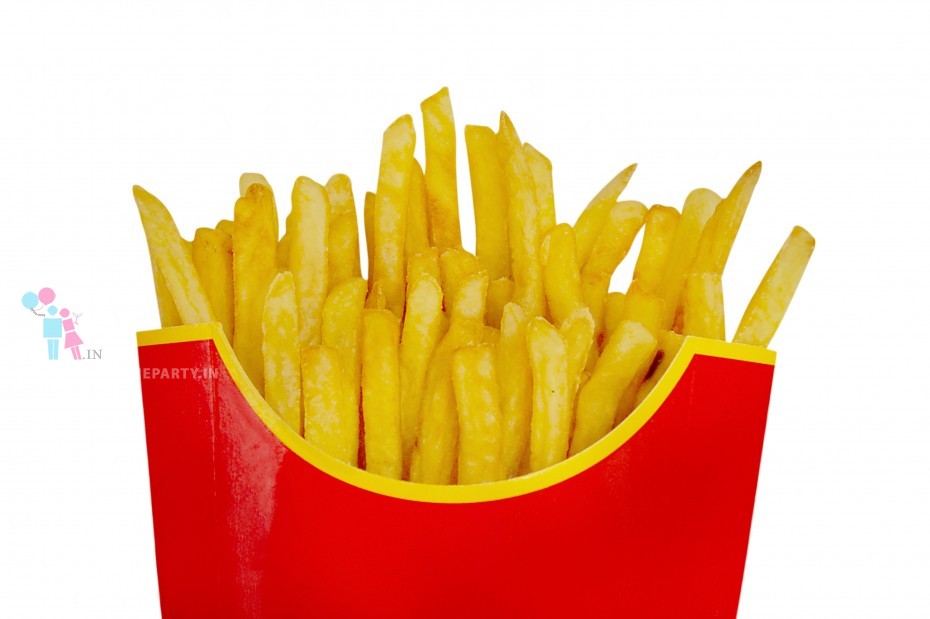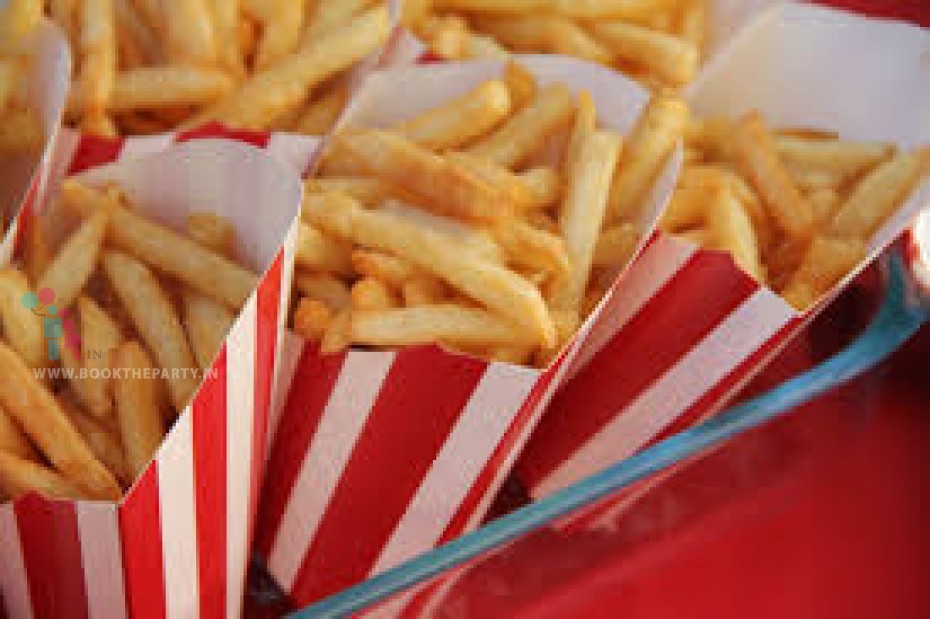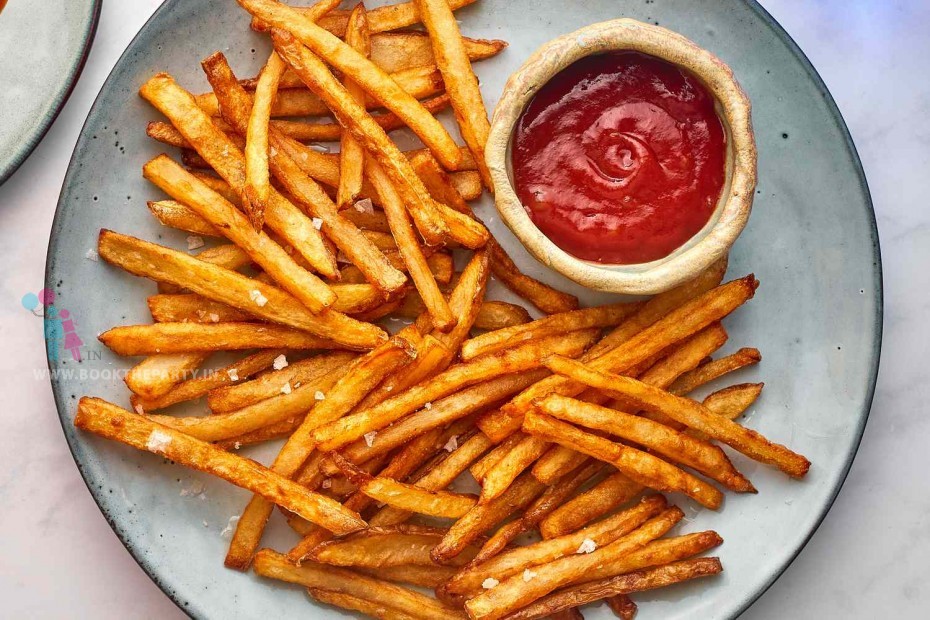 French Fries 300 PACKS
Setup Time: 1 Hrs
Rent duration: 6 Hrs
Minimum Qty: 300
Description
Impress your guests with the most popular snacks, French fries at best prices.
Hire the in-budget team from BTP and leave all the worries about the party and leave all to the hired experts.
MRP : ₹ 19500 ( ₹ 2925 OFF)
₹ 16575 BTP Price
(price may vary based on party location )
Total Quantity : 300
Add Extra Qty( ₹ 52 per qty)
Inclusions
French fries LIVE stall installed.
Two persons will handle the LIVE stall (for arranging the counter and serving).
All the raw materials and disposables will be bought by the team.
Description
How about piling French fries on the table in front of the guest at the Birthday party? Well, French fries is a snack that no one can resist.
They are crispy, tasty and irresistable.
Looking for the arrangements of the making and serving French fries in a party at low cost? Check with BTP and hire the most promising team for a delicious snack like French fries.
Hurry! No more worrying about who to hire and how? Visit BTP and get the convenience of hiring one at your own terms.
Points
French Fries prices is mentioned for 300 quantity.
Loading...Please wait..!!!