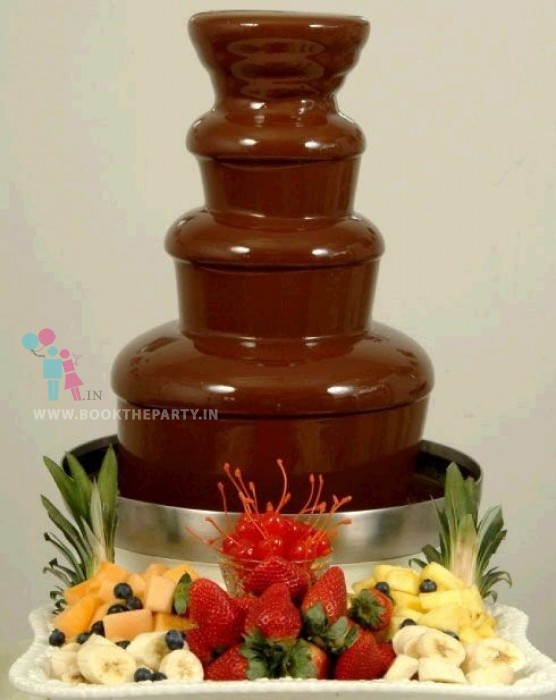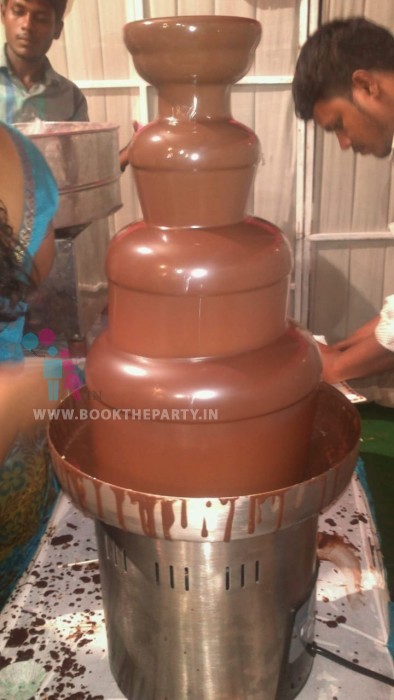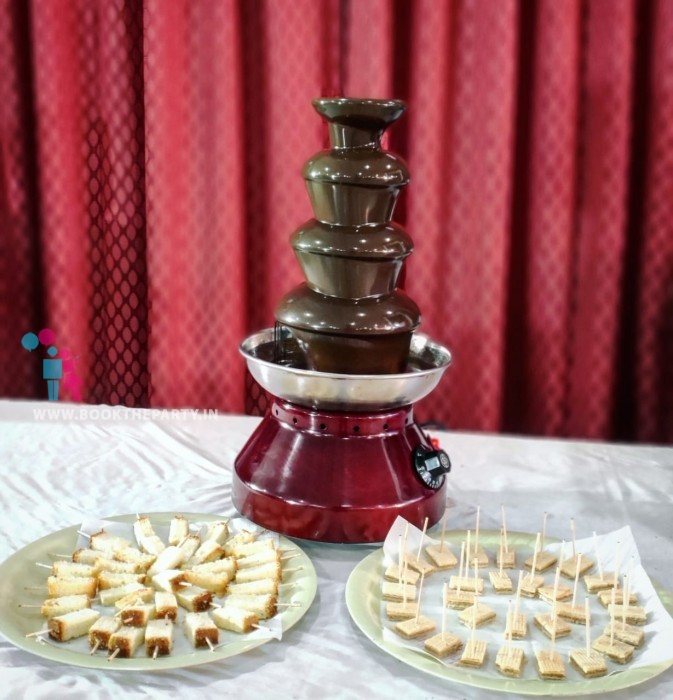 Chocolate Fountain Big 5 Layers - 200 No's
Setup Time: 1 Hrs
Rent duration: 3 Hrs
Minimum Qty: 200
Description
Bring luxury to your party and make a remarkable statement. Let the party do the talking.
MRP : ₹ 5250 ( ₹ 700 OFF)
₹ 4550 BTP Price
(price may vary based on party location )
Total Quantity : 200
Add Extra Qty( ₹ 23 per qty)
Inclusions
The party package includes unlimited packs of Chocolate fountain that can be used up to six long hours.
Upto 3 hours, 100 chocolate dipped items are served with the add-on benefits of Apple, Jelly, Sponge cake and Wafers.
Description
With limited budget do not limit your dream party.
BTP is there to make your dream party come alive within your limited budget.
Now you can get Chocolate Fountain Big 5 layers in pocket friendly budget of yours.
It saves your money but doesn't compromise on the quality.
The chocolate fountain three layers can be the best dessert for a Birthday Party.
Considering the sedentary lifestyle, it becomes hectic to organize a lavish Birthday Party on its own.
Extra time, huge costs and what dessert to chose and what not can be a great question.
Therefore, Chocolate Fountain is a cost-effective machine, which saves your money and uplifts your status.
It looks expensive and royal.
So have fun in your Birthday party with Chocolate Fountains Limited.
Wondering where to hire from? BTP is the answer.
Points
If you want any of these more than 100 instants then the price will be extra Rs.23 per piece.
Terms
Sufficient space and tables are required for the setup of the chocolate fountain machine.
Power supply and backup are essential and need to be taken care by you.
A maximum of 20 meters of cable should be provided for power point.
Loading...Please wait..!!!