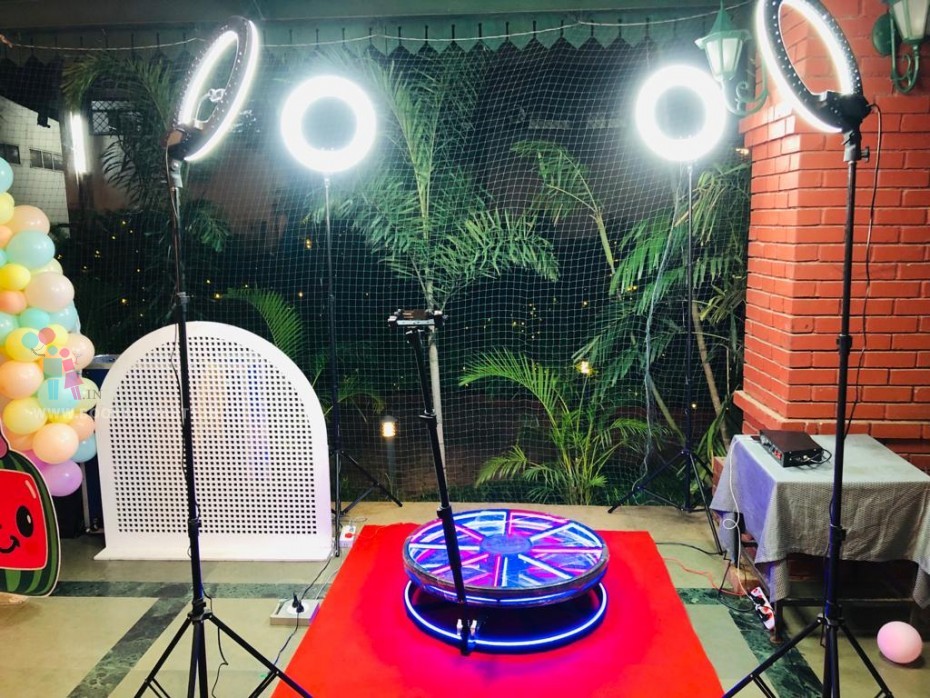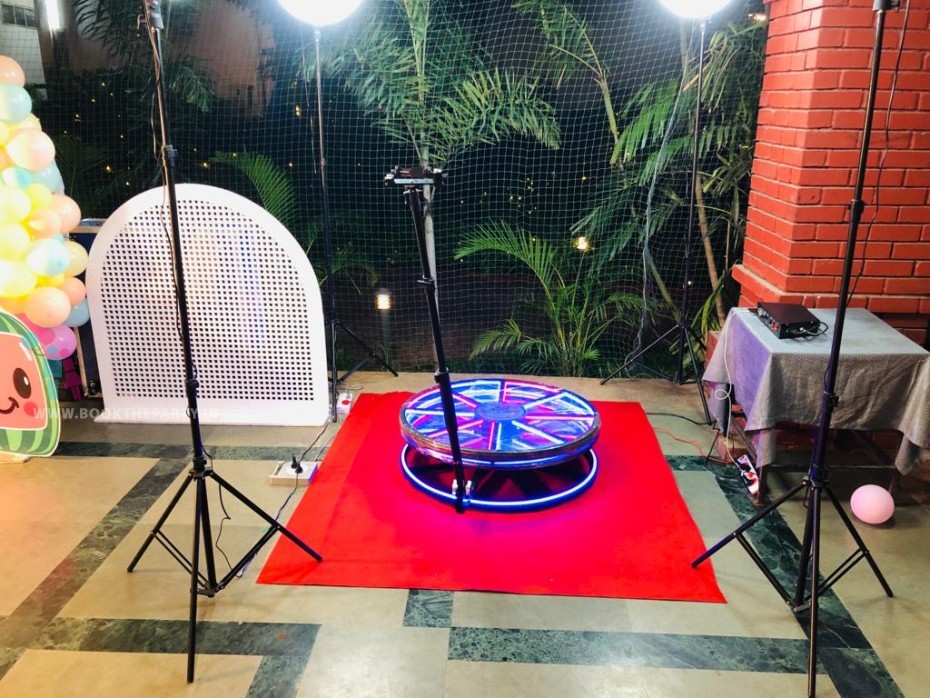 360 Degrees Sellfie Booth
Setup Time: 01 Hrs
Rent duration: 04:00 Hrs
Description
360 Degrees selfie booth equipment.
provided unlimited prints for 4 hours.
Props like funny caps, masks, party glasses, etc. will be available.
All captured digital photos will be transferred in a DVD/Pen drive (Client will carry DVD or pen drive )
One operator will be present throughout the activity.
MRP : ₹ 12400 ₹ (2000 OFF)
₹ 10400 BTP Price
(price may vary based on party location )
Inclusions
Do you want to turn a party into a gala event? If yes, arrange for a 360 Degrees selfies booth for the invited guests, especially for the super-excited kids.
You can hire an expert operator from a reliable database on BTP platform.
Discuss your requirements before hiring. The full package has duration of 4 hours.
Children will be extremely interested to participate in the activity.
The selfies booth will be handled by the operator.
There will be amusing props like specs and wigs that will make the selfies funny.
There will also be provisions for group selfies.
You will have no problem in finding an expert from the BTP website.
It will be an extremely exhilarating experience for the kids that they will remember for many years.
Description
Arrange for a 360 Degrees selfies booth in a party that will let the kids take lots of funny selfies in various postures, enjoying the party to the fullest extent.
Points
Sufficient space and tables needed for the setup.
Power supply and backup are essential and taken care of by you.
A backdrop setup can be done for extra charges.
Party props are available for renting purpose only.
Terms
All the activities will be booked for the duration mentioned in the Inclusions.
The payment needs to be done as per our payment policy.
Ensure that the power supply is available to complete decorations on time & hassle-free.
Give the vendor/Artist sufficient time to set-up your venue.
Ensure the required arrangements are in place to execute it on time.
Few decorations might need a table, ladder, chairs, plug points based on your selection and venue type. Please cross-check before you place the order.
For anything additional which is not mentioned here, you will need to pay extra.
If there is any damage to any of the merchandise used for this set-up, you will be billed accordingly.
You need to ensure that all necessary permissions/copyrights and authorizations are in place beforehand.
Booking does not include any furniture/fixtures. Examples like chairs, tables, carpets, power points, ladder etc.
Booking is not inclusive of housekeeping services.
Booking also does not include venue royalty charges, maintenance charges, housekeeping charges, power charges, and any other charges that are not specified in this package.
We use all the safety precautions, but we are not liable for any casualties arising at any stage.
Loading...Please wait..!!!