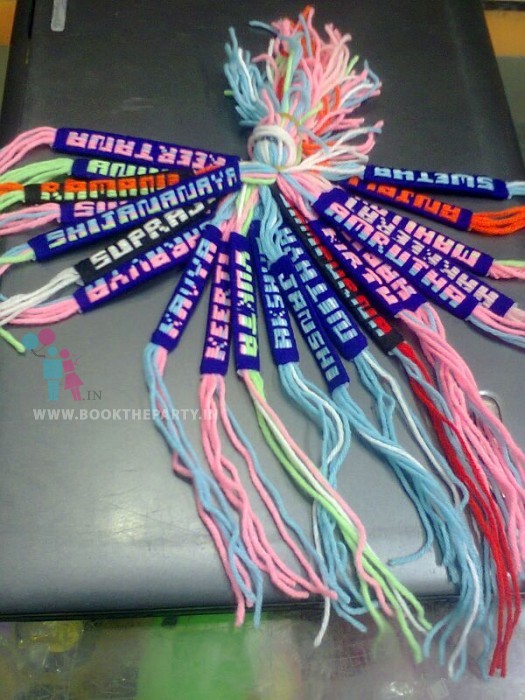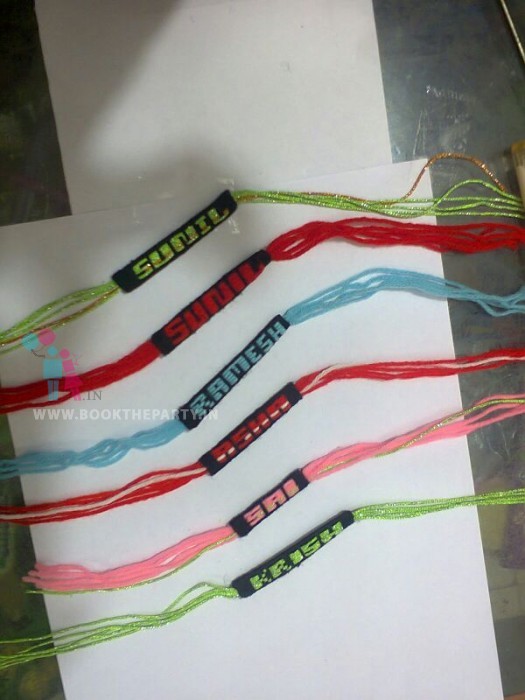 Friendship Band Making
Setup Time: 30 mins Hrs
Rent duration: 04:00 Hrs
Description
Handmade friendship bracelets symbolize a long-lasting companionship and show someone you care. They represent a token of love and affection between friends.
MRP : ₹ 4500 ( ₹ 600 OFF)
₹ 3900 BTP Price
( Vendor from 0 )
(price may vary based on party location )
Inclusions
Friendship bands are made using wool.
The band includes names, lucky numbers, or birthdates.
The only limit is your imagination (and the size of your friend's wrist)
Description
It is your princess's birthday and you want it to be simple yet impactful.
You have done the bouncy castle, gone bowling, and she is too old to host a costumed princess party.
All of these are fun ideas, but your little angel is ready for something more unique and significant to her.
Instead of reusing an old idea, host a jewellery making birthday party with her close friends.
You can hire a friendship band maker for the event from BTP to help your child and her friends learn the amazing art of making unique friendship bracelets.
The artist uses wool in vibrant colours to design a unique bracelet for your guests.
These bracelets can be customized as the guest's preference with names, lucky numbers or birthdates and make for a great return gift for them to be cherished.
The artist can also teach the kids to make friendship bracelets with different knotting techniques, thus adding a flare of fun.
Hire friendship band maker at BTP today for a price that fits your budget. We have various artists to choose from.
Points
The duration of the activity is 4 hours.
There will be no charges for an extra 1 hour.
Each woolen band may take 5 to 10 minutes to make.
A table and chair should be arranged from your side for the artist to place his props and carry out the activity.
Terms
All the activities will be booked for the duration mentioned in the Inclusions.
The payment needs to be done as per our payment policy
Ensure that the power supply is available to complete decorations on time & hassle-free.
Give the decorators sufficient time to set-up your venue.
Ensure the required arrangements are in place to execute it on time. Few decorations might need a table, ladder, chairs, plug points based on your selection and venue type. Please cross-check before you place the order.
For anything additional which is not mentioned here, you will need to pay extra.
If there is any damage to any of the merchandise used for this set-up, you will be billed accordingly.
You need to ensure that all necessary permissions/copyrights and authorizations are in place beforehand.
Booking does not include any furniture/fixtures. Examples, but not limited to chairs, tables, carpets, power points, ladder.
Booking is not inclusive of housekeeping services.
Booking also does not include venue royalty charges, maintenance charges, housekeeping charges, power charges, and any other charges that are not specified in this package.
We use all the safety precautions, but we are not liable for any casualties arising at any stage.
Loading...Please wait..!!!