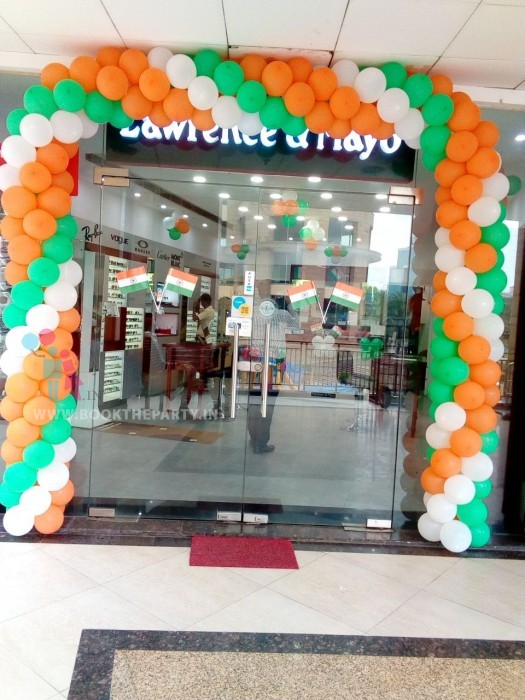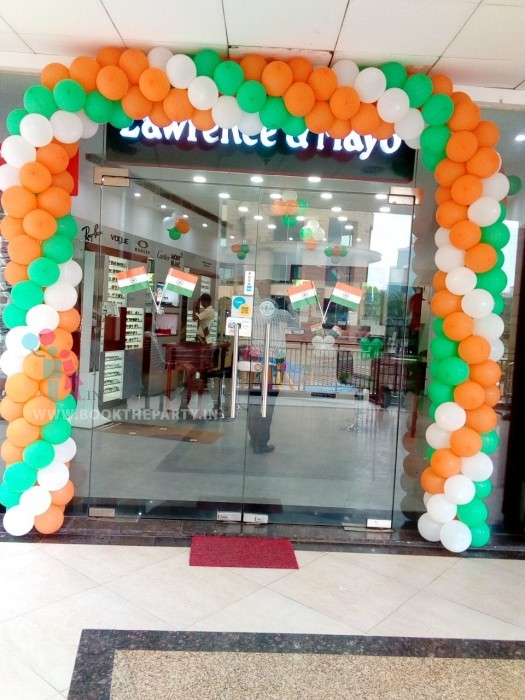 Independence Day Decor with Balloons
Description
The showroom and office decoration include balloons arranged as a balloon arch and balloon clusters.
MRP : ₹ 7750 ( ₹ 1250 OFF)
₹ 6500 BTP Price
(price may vary based on party location )
Inclusions
01 Balloon Arch
700 balloons
Description
The Balloon decoration in showrooms and offices on the Independence Day include tricoloured balloons.
Points
Power supply for the balloon blowing is mandate.
Loading...Please wait..!!!