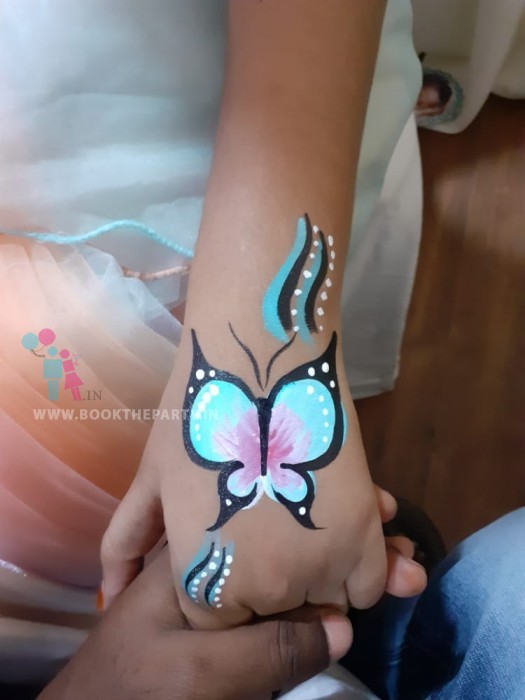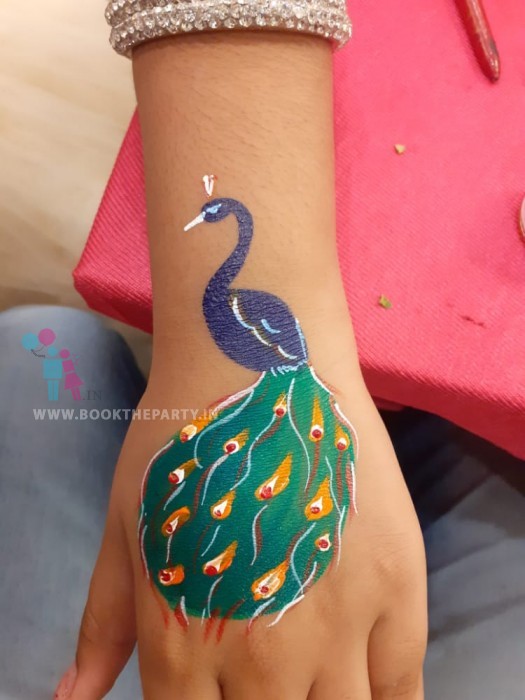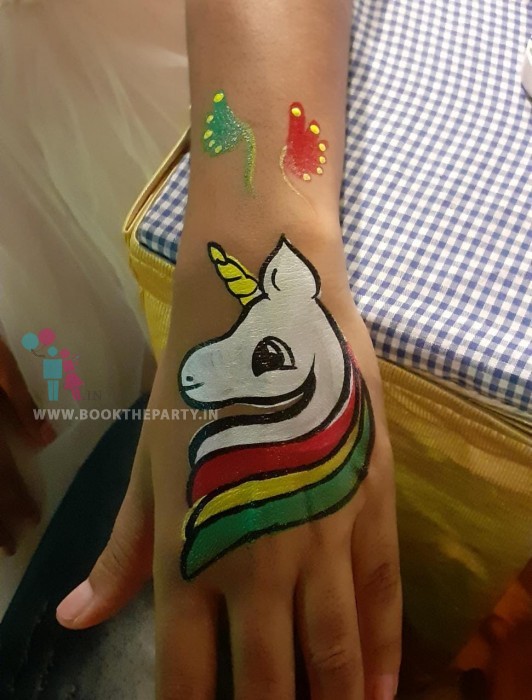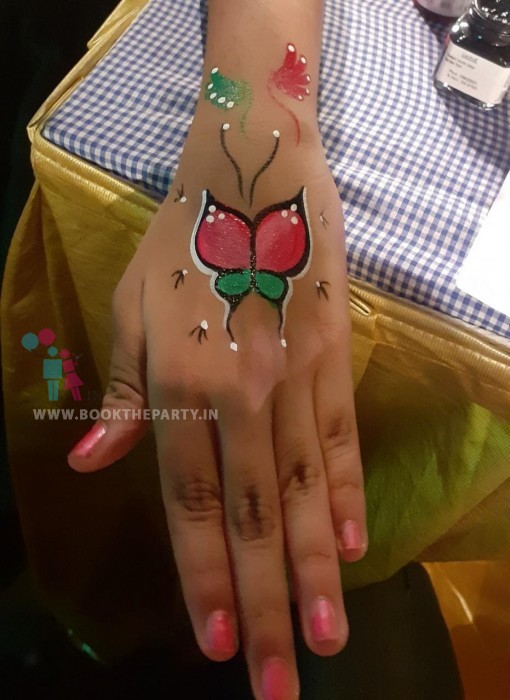 Tattoo artist expert
Setup Time: 1 Hrs
Rent duration: 04:00 Hrs
Description
BRING IN A TATTOO ARTISTS IN A BIRTHDAY PARTY TO GENUINELY AMUSE THE CHILDREN.
THEY WILL BE ELATED TO GET TATTOOS OF VARIOUS KINDS AND REMEMBER THE SWEET EXPERIENCE.
MRP : ₹ 3100 ( ₹ 500 OFF)
₹ 2600 BTP Price
( Vendor from 0 )
(price may vary based on party location )
Inclusions
Tattoo artist who can paint different designs will be available.
He can cover 40 to 50 persons, it's depends on selected designs.
Artist will be available for a maximum of 4 hours.
Colours used are harmless.
Artist can do the designs like Angry bird, rainbow, butterfly, Spiderman, cartoons, birds, animals etc..
Our professional Artists can do the requested own design from the guest.
Description
If you want to please the children in a party, you must hire an experienced tattoo artist for the event.
It will really be a fun-filled experience for the kids to get different types of tattoos on their arms and/or cheeks.
The tattoo artists registered in the BTP website can cover 40 to 50 children, depending on the intricate details of the tattoo patterns.
You have to keep in mind the maximum duration for tattoo imprinting session, which is 3-hour.
The shades that are used to carve tattoos are totally harmless for the kids.
The tender skin of the children will remain unaffected.
The designs of tattoos cover a good range - from super heroes to angry birds to cartoon characters and more.
You can also request for a customized design.
Points
The table and chair need to be arranged by you for the artist to arrange his props and carry out the activity.
Artist will bring their colors and props for the activity.
If the duration or guest count is more, the price will be extra Rs. 600/hr.
Terms
All the activities will be booked for the duration mentioned in the Inclusions.
The payment needs to be done as per our payment policy.
Ensure that the power supply is available to complete decorations on time & hassle-free.
Give the vendor/Artist sufficient time to set-up your venue.
Ensure the required arrangements are in place to execute it on time.
Few decorations might need a table, ladder, chairs, plug points based on your selection and venue type. Please cross-check before you place the order.
For anything additional which is not mentioned here, you will need to pay extra.
If there is any damage to any of the merchandise used for this set-up, you will be billed accordingly.
You need to ensure that all necessary permissions/copyrights and authorizations are in place beforehand.
Booking does not include any furniture/fixtures. Examples like chairs, tables, carpets, power points, ladder etc.
Booking is not inclusive of housekeeping services.
Booking also does not include venue royalty charges, maintenance charges, housekeeping charges, power charges, and any other charges that are not specified in this package.
We use all the safety precautions, but we are not liable for any casualties arising at any stage.
Loading...Please wait..!!!