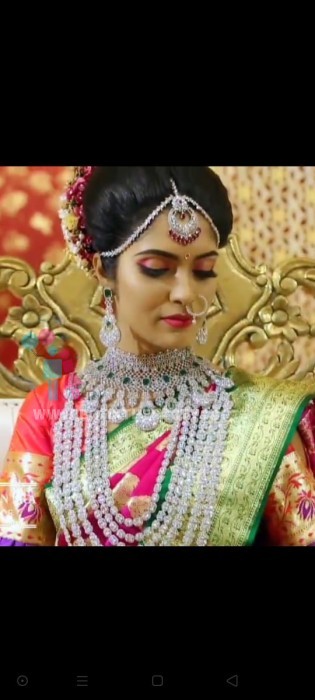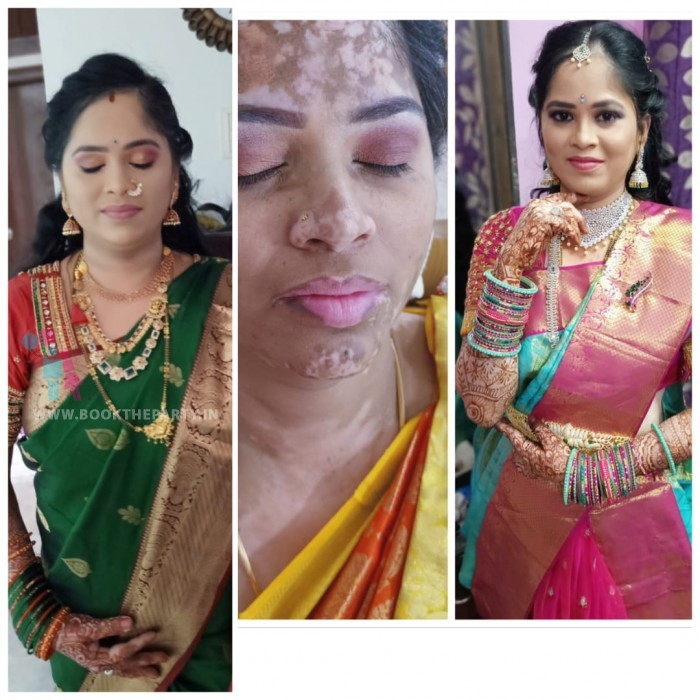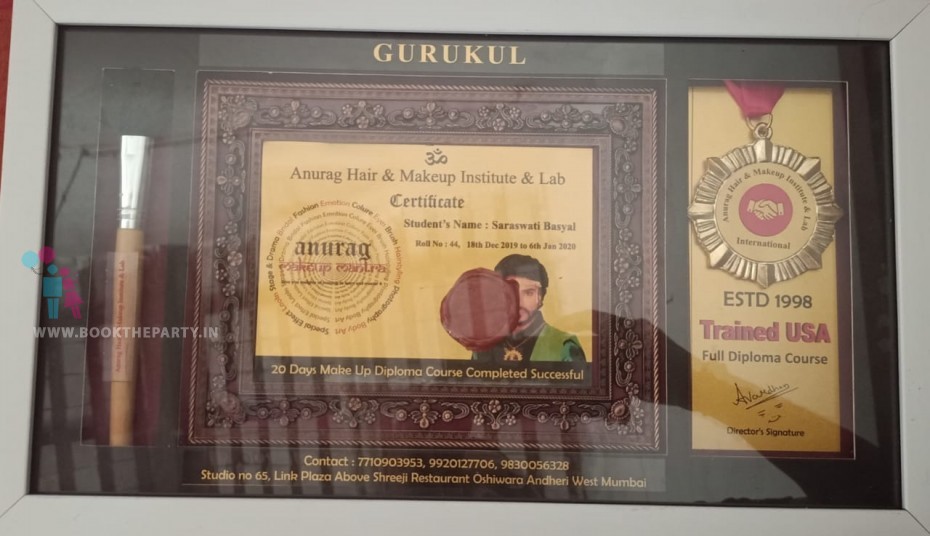 Air Brush South Indian Make-up with IWATA Products
Setup Time: 03 Hrs
Rent duration: 00:00 Hrs
Description
Air Brush heavy makeup with IWATA company products will keep the makeup up to 24 hours. It will be done by a certified, trained person from Anurag hair and makeup institution lab.
MRP : ₹ 23250 ₹ (3750 OFF)
₹ 19500 BTP Price
(price may vary based on party location )
Inclusions
IWATA company products.
Make-up kit.
Hair Styling.
Description
If you are soon to be a bride looking out for bridal makeup packages you must have heard about Airbrush bridal makeup.
This is essentially a makeup technique that uses liquid makeup product and applies all the makeup in the skin by using special spray airbrushing tool.
The makeup is evenly sprayed on the skin.
The word airbrushing essentially implies a technique where makeup is applied without the use of sponge and brush.
Airbrush makeup uses a tiny makeup air compressor, an airbrush gun and special liquid foundation.
The foundation is either water based, oil based or silicone based and is thinner than the everyday liquid foundation because it needs to sprayed through a compressed airbrush gun.
The spray is like a fine mist on the skin that is applied with gentle air pressure from the compressor.
The technique when used masterfully gives an even and consistent finish and provides a flawless coverage.
The airbrush makeup foundation is very light in terms of weight and evens out all imperfections flawlessly.
The final outcome is a very natural, yet very complete and polished look.
If done right, airbrush makeup offers the bride a flawless, semi-matte finish and a naturally lustrous look.
Terms
All the activities will be booked for the duration mentioned in the Inclusions.
The payment needs to be done as per our payment policy.
Ensure that the power supply is available to complete decorations on time & hassle-free.
Give the vendor/Artist sufficient time to set-up your venue.
Ensure the required arrangements are in place to execute it on time.
Few decorations might need a table, ladder, chairs, plug points based on your selection and venue type. Please cross-check before you place the order.
For anything additional which is not mentioned here, you will need to pay extra.
If there is any damage to any of the merchandise used for this set-up, you will be billed accordingly.
You need to ensure that all necessary permissions/copyrights and authorizations are in place beforehand.
Booking does not include any furniture/fixtures. Examples like chairs, tables, carpets, power points, ladder etc.
Booking is not inclusive of housekeeping services.
Booking also does not include venue royalty charges, maintenance charges, housekeeping charges, power charges, and any other charges that are not specified in this package.
We use all the safety precautions, but we are not liable for any casualties arising at any stage.
Loading...Please wait..!!!