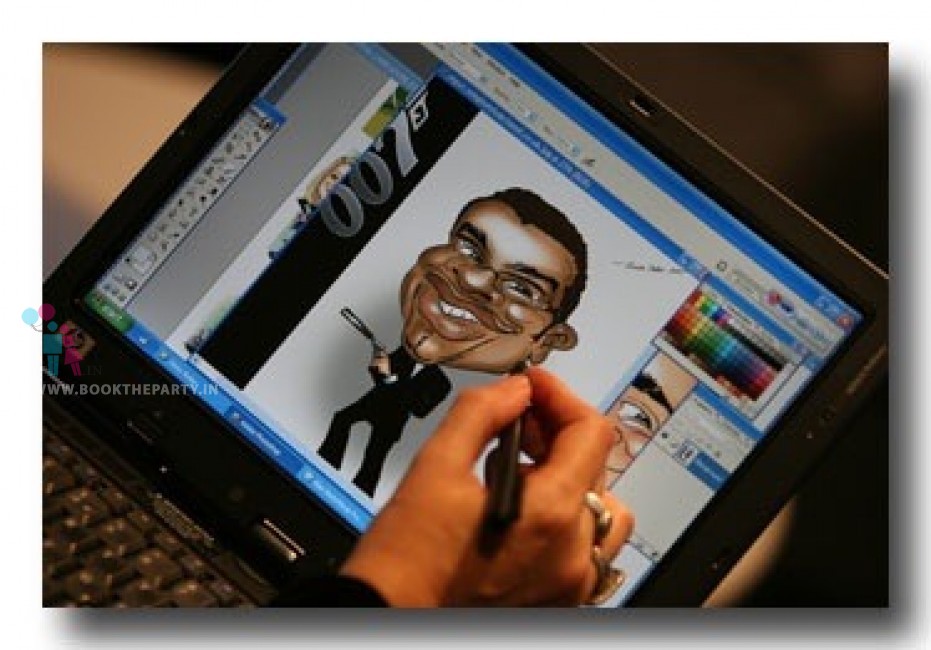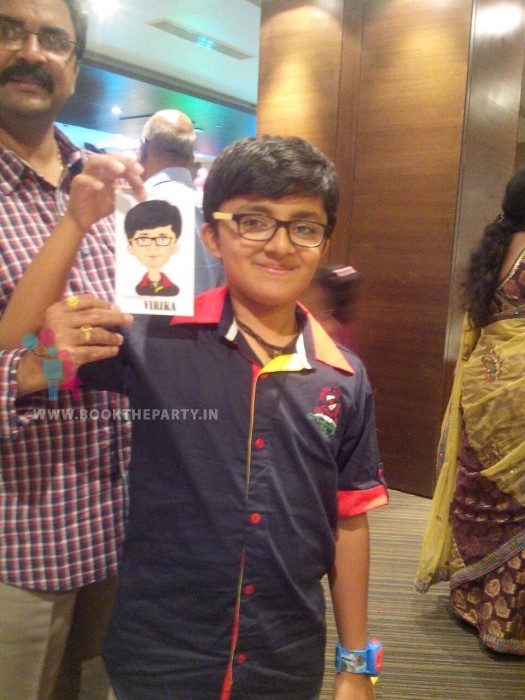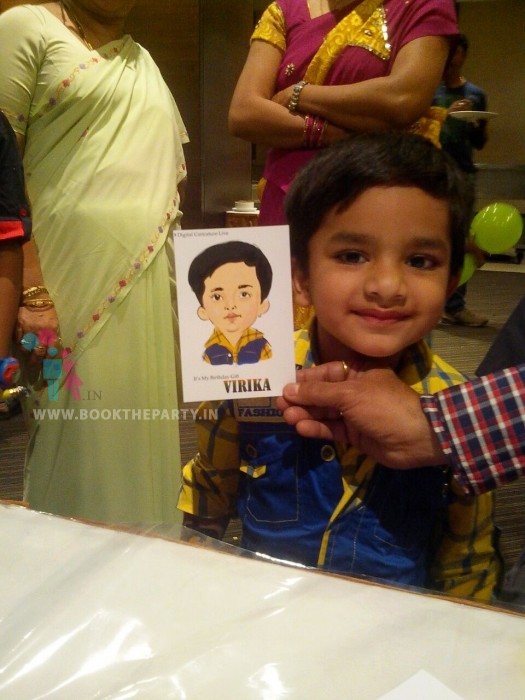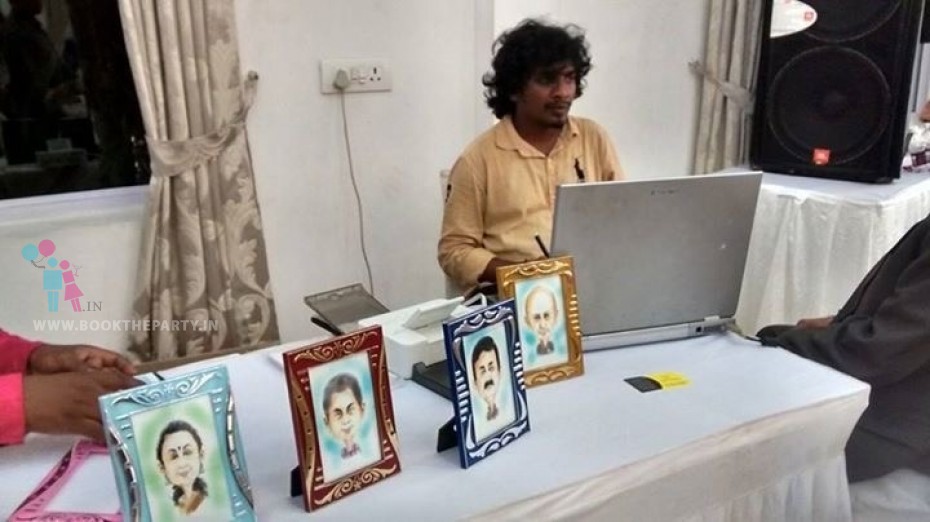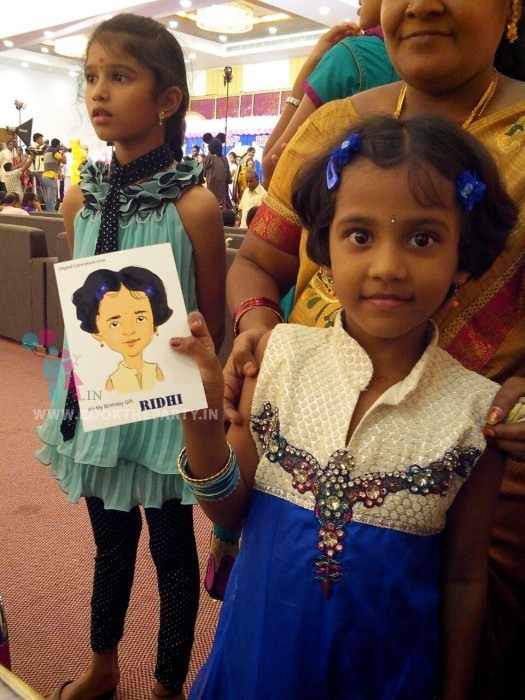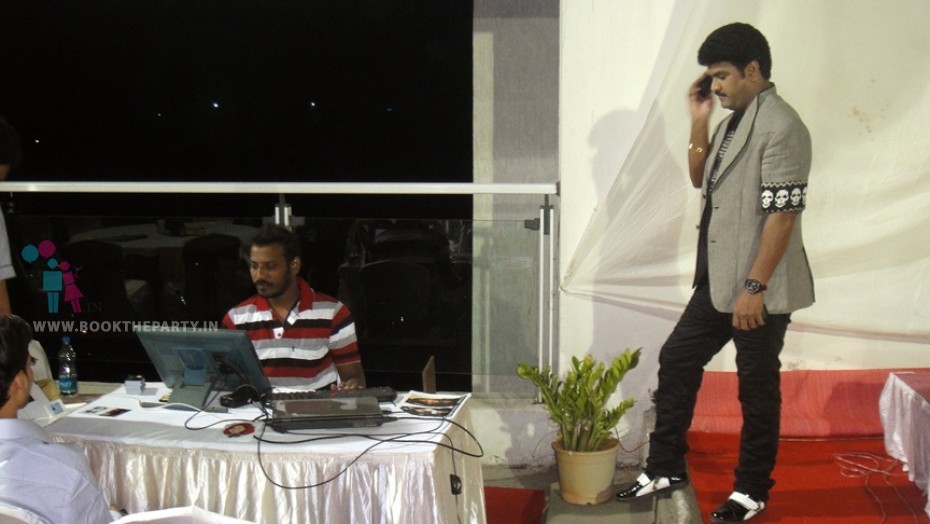 Digital Caricature - Expert
Setup Time: 1 Hrs
Rent duration: 04:00 Hrs
Description
Live digital caricatures are the best and easiest way to make your next party or corporate event an unforgettable one.
Caricatures are a sure way to offer a great time to your guests.
MRP : ₹ 10075 ₹ (1625 OFF)
₹ 8450 BTP Price
(price may vary based on party location )
Inclusions
Artist can draw/sketch Caricatures (Cartoon Face) of your guest.
Artist will bring all needed things like a digital tablet, portable printer, papers, and colour caricatures.
Event wishes or company logo can be printed on each caricature.
Description
Caricature is a wonderful unique party activity for people of all ages.
Digital caricatures can create works of hilarious art in just a few minutes and with the help of BTP, you can get the same great service for your parties as well.
Extremely popular for birthdays, corporate or office parties, baby showers, and weddings, we have various talented artists on our platform who show up at your event and offer you 4 hours of artistic fun resulting in memories to be cherished by all.
The artists bring their workstation and the needed equipment and sit with their subject in front to produce an amazing caricature that is both amusing and worthy.
The digital caricature of your guest makes a great souvenir or a return gift that will be cherished by them and even worthy of a spot on their wall.
If you have hired a digital caricature for your office or corporate event, they can print your company logo on the bottom of each caricature so that each drawing your guest takes home will have your branding on it.
Do not wait, just visit BTP and hire one of the best digital caricatures today for your upcoming events.
Points
A table and chair should be arranged from your side to carry out the activity.
Power supply and backup needed and provided by you.
Each caricature takes up to 5 to minutes.
The duration of the activity is 3 hours.
If you need it for 4 hours, there will be no extra cost.
Terms
All the activities will be booked for the duration mentioned in the Inclusions.
The payment needs to be done as per our payment policy
Ensure that the power supply is available to complete decorations on time & hassle-free.
Give the vendor/Artist sufficient time to set-up your venue.
Ensure the required arrangements are in place to execute it on time.
Few decorations might need a table, ladder, chairs, plug points based on your selection and venue type. Please cross-check before you place the order.
For anything additional which is not mentioned here, you will need to pay extra.
If there is any damage to any of the merchandise used for this set-up, you will be billed accordingly.
You need to ensure that all necessary permissions/copyrights and authorizations are in place beforehand.
Booking does not include any furniture/fixtures. Examples like chairs, tables, carpets, power points, ladder etc.
Booking is not inclusive of housekeeping services.
Booking also does not include venue royalty charges, maintenance charges, housekeeping charges, power charges, and any other charges that are not specified in this package.
We use all the safety precautions, but we are not liable for any casualties arising at any stage.
Loading...Please wait..!!!