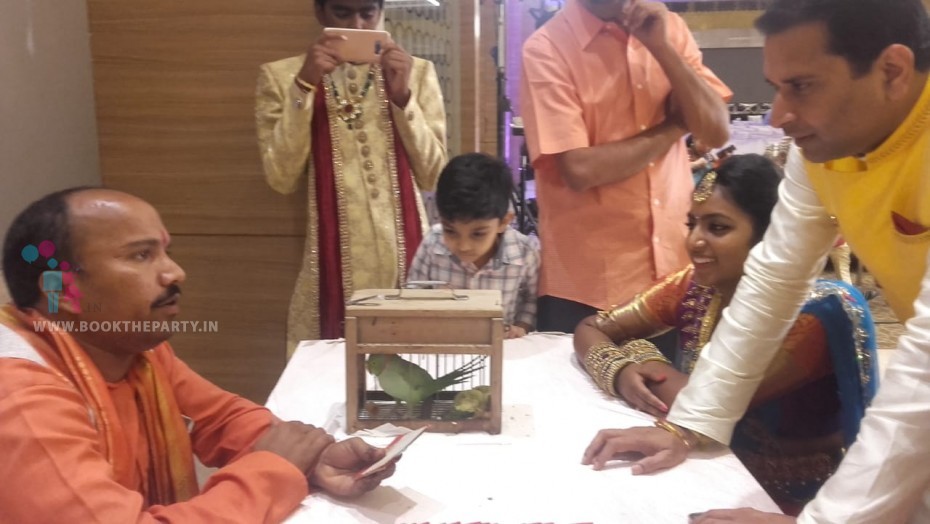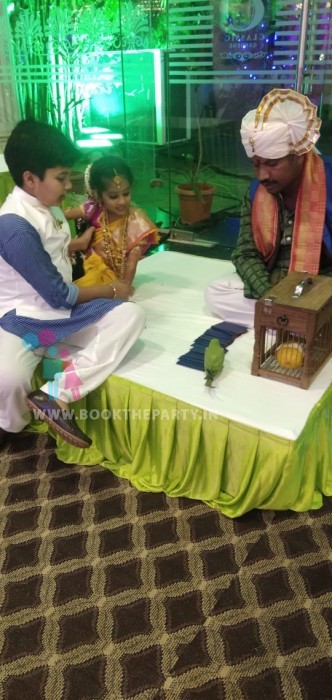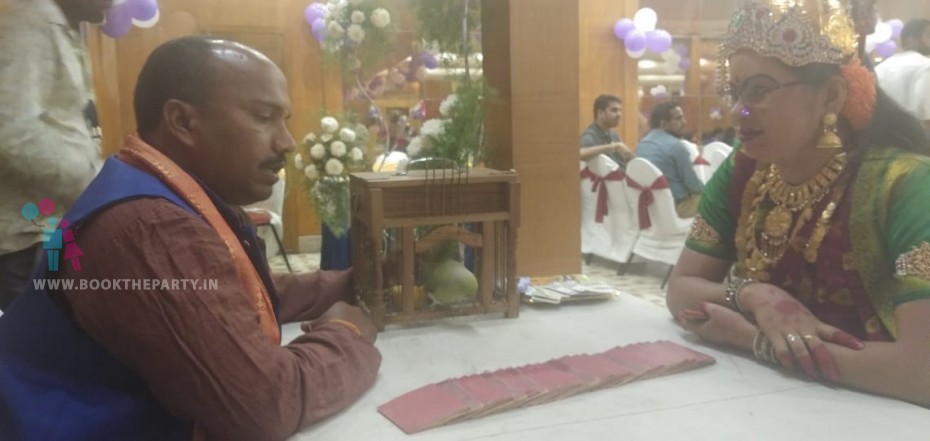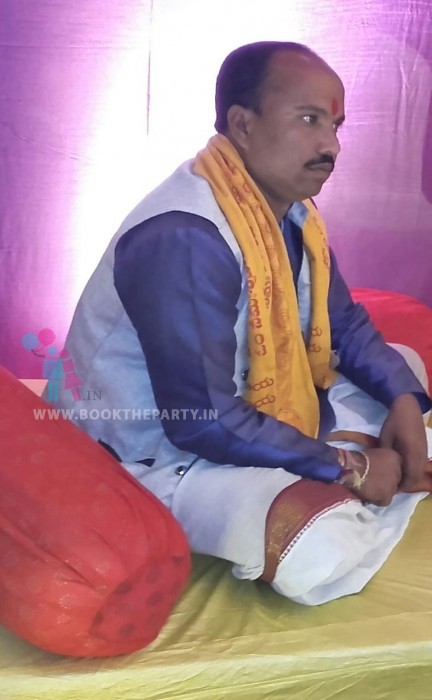 Parrot Says - Intermediate
Setup Time: 30 mins Hrs
Rent duration: 04:00 Hrs
Description
Parrot says will thrill and intrigue your guests with personal insights into their lives.
MRP : ₹ 2325 ₹ (375 OFF)
₹ 1950 BTP Price
(price may vary based on party location )
Inclusions
An Astrologer with the help of parrot and card will predict the future and tells.
Astrologer will bring needed things like parrot and cards etc to carry out the activity.
Description
Parrot Astrology was a common sight in India a few years back, a fortune-teller sitting under a tree with cages parrot and deck of cards.
Once the customer arrives, the astrologer asks his name. Then, he opens the cage and requests the parrot to choose a card.
The parrot walks out of the cage, selects a card with its peak, hands it over to the astrologer, and retreats to the cage.
The astrologer reads out the message on the card.
Now you can bring the same parrot astrology to your events without the need to leave your home.
Hire Parrot Astrologer at BTP for a price within your budget and leave your guests feeling humbled, reflective, and positive about their futures with sound advice and clarity about uncertain situations they may be going through.
Parrot Card Reader will entertain your audience with a fantastic live show that will put the wow factor into celebrations and impress your guests, whatever their entertainment tastes may be.
If you are looking for a slice of entertainment at your event which is a little bit unique, then hire Parrot Card Reader at BTP to make things spiritual.
Points
The duration of the activity is 4 hours.
No need to pay any Tip for this activity.
charges for extra 1 hour will be 600 rs.
A table and chair should be arranged from your side for the artist to place his properties and carry out the activity.
Terms
All the activities will be booked for the duration mentioned in the Inclusions.
The payment needs to be done as per our payment policy
Ensure that the power supply is available to complete decorations on time & hassle-free.
Give the vendor/Artist sufficient time to set-up your venue.
Ensure the required arrangements are in place to execute it on time.
Few decorations might need a table, ladder, chairs, plug points based on your selection and venue type. Please cross-check before you place the order.
For anything additional which is not mentioned here, you will need to pay extra.
If there is any damage to any of the merchandise used for this set-up, you will be billed accordingly.
You need to ensure that all necessary permissions/copyrights and authorizations are in place beforehand.
Booking does not include any furniture/fixtures. Examples like chairs, tables, carpets, power points, ladder etc.
Booking is not inclusive of housekeeping services.
Booking also does not include venue royalty charges, maintenance charges, housekeeping charges, power charges, and any other charges that are not specified in this package.
We use all the safety precautions, but we are not liable for any casualties arising at any stage.
Loading...Please wait..!!!