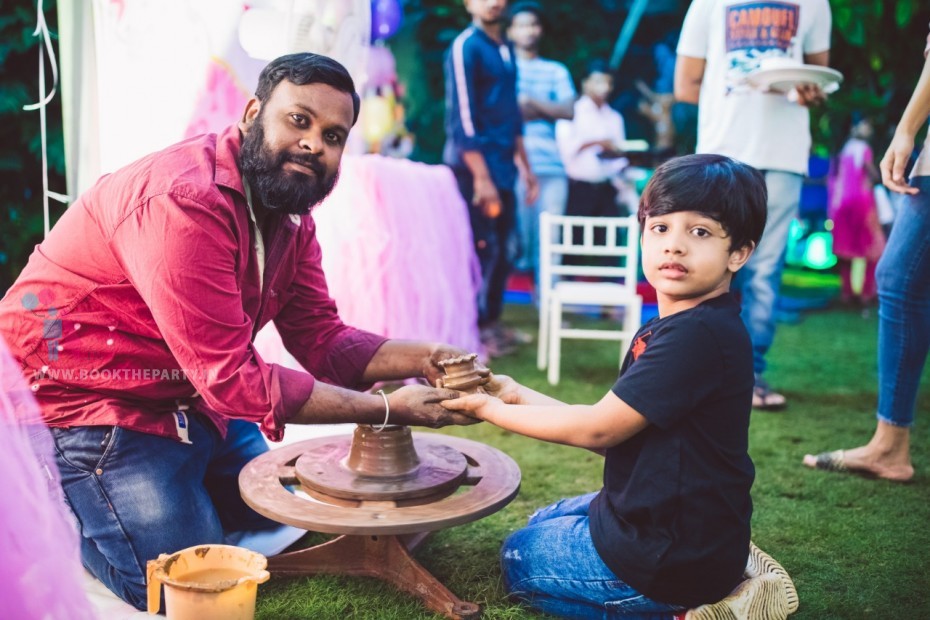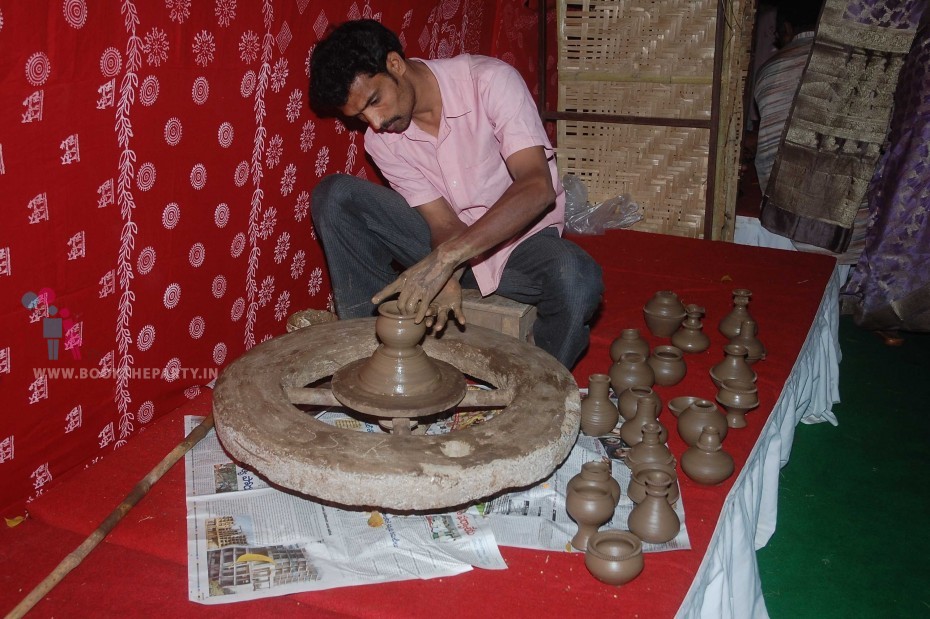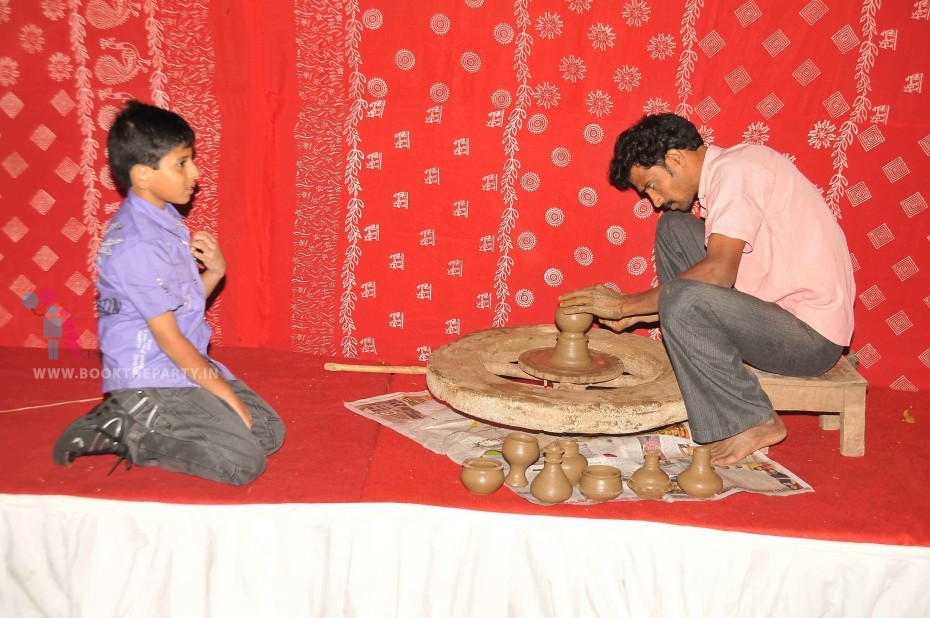 Pottery
Setup Time: 1 Hrs
Rent duration: 04:00 Hrs
Description
Pottery activity at an event is sure to excite children and even adults. They can try their hand at it and create something memorable.
MRP : ₹ 4500 ₹ (600 OFF)
₹ 3900 BTP Price
(price may vary based on party location )
Inclusions
Pottery can be set-up as an activity where kids will enjoy making different pots.
Activity can be carried out for a maximum of 4 hours.
Pots can be taken away as return gifts.
Artist can make 40 to 50 pots in 3 hrs and kids also can make pots.
Description
Pottery is a fun and interesting activity to entertain the guests of all age groups, but kids are more excited.
Pot maker moulds the clay on the running wheel creating unique and beautiful pot designs.
All the guests will enjoy seeing this activity and even try their hands at it creating something special.
While some may feel that the activity is a messy one, but it is quite easy to clean up afterward.
The pot maker has aprons that keep your kid's clothes clean and the artist helps them during the activity.
Kids will be delighted to see the shapes they can create with the clay once they have learned the technique.
The pots created by kids can be taken away as return gifts. When hiring a pot maker for kids at a birthday, you need to ensure every child gets enough time at the wheel and have fun.
You can hire pot makers at BTP for a maximum of 3 hours and if you need them for extra hours, you will need to pay more.
Points
If you need this activity for more than 3 hours the price will be extra Rs. 1000/hr.
Sufficient space is required to carry out the activity.
Artist can make 40 to 50 pots and help children make pots within 3 hours.
Terms
All the activities will be booked for the duration mentioned in the Inclusions.
The payment needs to be done as per our payment policy
Ensure that the power supply is available to complete decorations on time & hassle-free.
Give the decorators sufficient time to set-up your venue.
Ensure the required arrangements are in place to execute it on time. Few decorations might need a table, ladder, chairs, plug points based on your selection and venue type. Please cross-check before you place the order.
For anything additional which is not mentioned here, you will need to pay extra.
If there is any damage to any of the merchandise used for this set-up, you will be billed accordingly.
You need to ensure that all necessary permissions/copyrights and authorizations are in place beforehand.
Booking does not include any furniture/fixtures. Examples, but not limited to chairs, tables, carpets, power points, ladder.
Booking is not inclusive of housekeeping services.
Booking also does not include venue royalty charges, maintenance charges, housekeeping charges, power charges, and any other charges that are not specified in this package.
We use all the safety precautions, but we are not liable for any casualties arising at any stage.
Loading...Please wait..!!!