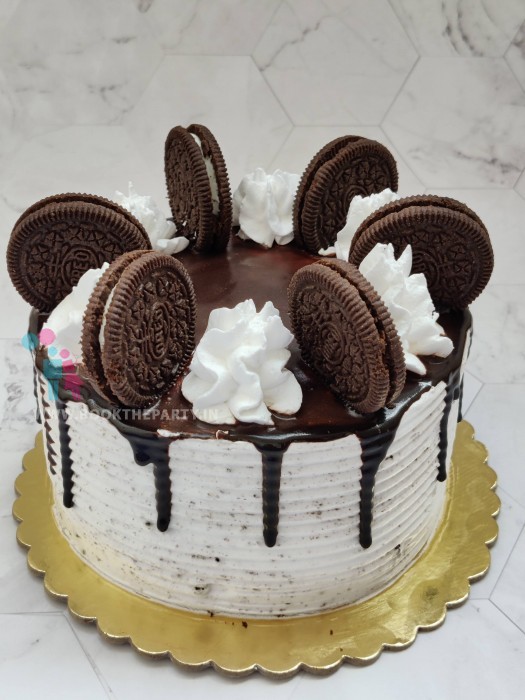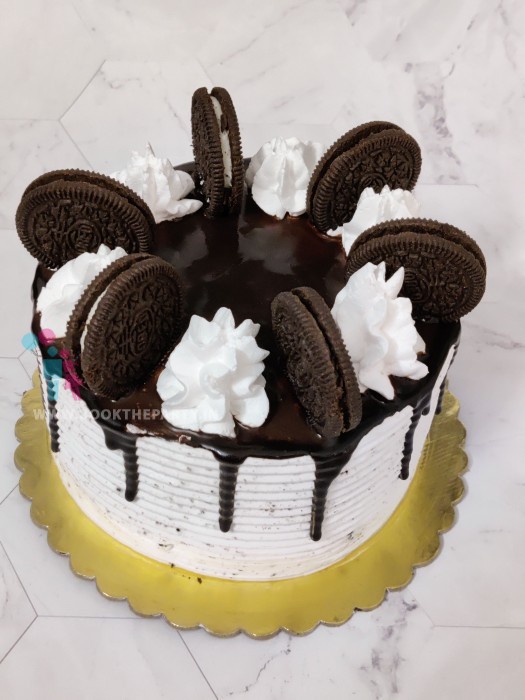 Chocolaty Oreo Cake
Description
BINGE INTO THE DELICIOUS TASTE OF THIS MUNCHY CHOCOLATE OREO CAKE.
YOU CANNOT GET OVER ITS CHOCOLATY TASTE, CREAMINESS THAT MELTS IN YOUR MOUTH.
Min weight is Half Kg

MRP: ₹ 637.5 ( 148.5 OFF)
₹ 489 BTP Price
(price may vary based on party location)
Description
BINGE INTO THE DELICIOUS TASTE OF THIS MUNCHY CHOCOLATE OREO CAKE.
YOU CANNOT GET OVER ITS CHOCOLATY TASTE, CREAMINESS THAT MELTS IN YOUR MOUTH.
Min weight is Half Kg

Points
The order should be placed atleast 3 days before the event to get this Cake Delivered on time.
We will be able to match 90% to the picture of the cake on the website. The color, shape and size are indicative in nature.
Delivery is available within the city limits.
The order can only be cancelled Before 48 hours of the event date.
Customized cakes for all occasions also available on request.
Being perishable in nature, it's recommended to consume the cake within hours of receiving it.
Flavor can be changed as per choice (charges may vary)
Terms
The payment needs to be done as per our payment policy.
Vendor has every right to change the price or cancel the order by informing the client.
Vendor or BTP doesn't hold any responsibilty on the damage of the cake post delivery.
Please cross-check before you place the order.
For anything additional which is not mentioned here, you will need to pay extra.
Loading...Please wait..!!!